Common Misconceptions About Root Canals from Your Dentist in Portage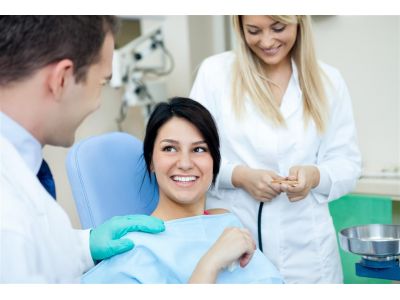 As your dentist in Portage, one of the dental services that we provide with the most misconceptions surrounding it is root canals. There is even a phrase people use when they are dreading a situation or task – "I'd rather have a root canal." This implies that having a root canal is something scary and dreadful. This idea is reaffirmed by false information people find online and inflated horror stories that are passed around. At Portage Lakes Dentistry, Steven F. Boden has years of experience in making sure that root canals are only as unpleasant as having a cavity filled. In this post, we will look at some of the misconceptions about root canals we hear in our office.
The pain of a root canal is excruciating
Many years ago this could be true, but not anymore. With the introduction of new sedation methods as well as technological advancements, in almost all cases the discomfort you may feel is similar to having a cavity filled. Plus, many people who get a root canal are in serious pain and the root canal provides incredible relief.
You only need a root canal if you're in pain
While many people who need a root canal are experiencing pain, some actually have a dead tooth that may longer hurt but is very prone to becoming infected.
Root canals make you sick
It's fascinating how long myths hang around. A century ago there was research done that was said to prove a correlation between root canals and becoming ill. This has been debunked. What's true is that root canals will actually improve your overall health.
Root canals don't last very long
Modern day root canals are very long-lasting if they are done properly. A root canal combined with a crown or other dental restoration procedures can provide you with a healthy tooth that lasts a lifetime!